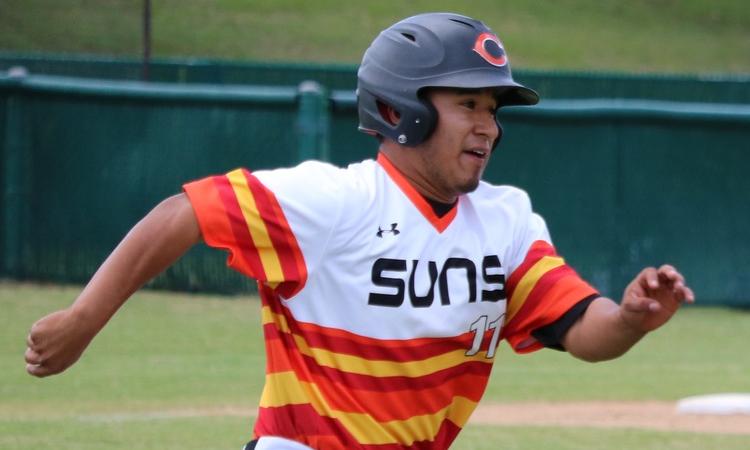 The CVC Baseball Team will take a break from Metro Athletic Conference action on Monday, when they host Texas Wesleyan University (J.V.) in a doubleheader.
The Suns will be entering Monday's contest after sweeping Eastfield College in a three game MAC series. Daniel Quintanilla helped power the Suns during the three-game slate, hitting home runs in games two and three. This was the second MAC series sweep of the season for Cedar Valley.
CVC faced TWU (J.V.) earlier this season and claimed two victories in a doubleheader. J.J. Veloz Jr. finished the series with seven hits and five RBIs.
Texas Wesleyan Rams vs. Cedar Valley Suns:
Monday, April 17 at 1:30 p.m. (Game One) and 4:00 p.m. (Game Two)
3030 N Dallas Ave, Lancaster, TX 75134
Follow the Cedar Valley College Athletic Department on Twitter: @CVC_Suns
"Shining Bright, Burning Strong"