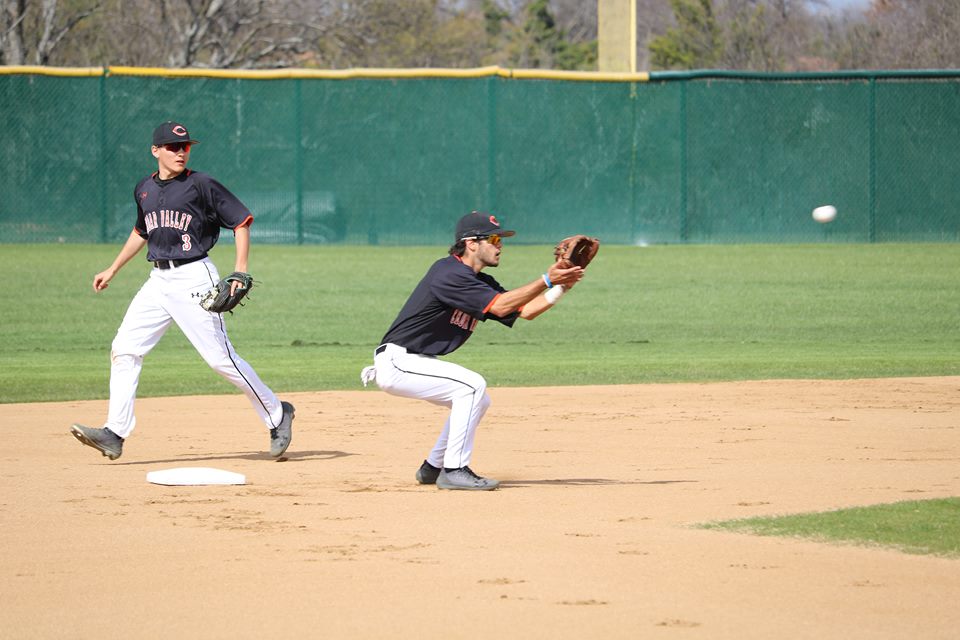 The CVC Baseball Team will continue Metro Athletic Conference play on Wednesday when they face the Eastfield Harvesters in a three-game series for the first time this season. The Suns have won three of their last four outings.

In their most recent contest, CVC swept LeTourneau University (JV) in a doubleheader, winning game one, 10-5 and winning game two, 8-3. Nolyn Box, Grant Moore, and Billy Rogers all hit home runs during the doubleheader with pitchers Marcus Dandridge and Jesus Fraga earning wins from the mound.

While the Suns sit in third place of the MAC with a record of 5-4, the Harvesters sit in fourth place with a conference record of 4-5. EFC has won their last three outings including a 15-4 victory over North Lake.

Cedar Valley Suns vs. Eastfield Harvesters:
Game One at Eastfield - Wednesday, March 21 at 2:00 p.m.
3737 Motley Dr, Mesquite, TX 75150

Game Two at Cedar Valley - Friday, March 23 at 2:00 p.m.
3030 N Dallas Ave, Lancaster, TX 75134

Game Three at Cedar Valley - Saturday, March 24 at 12:00 p.m.
3030 N Dallas Ave, Lancaster, TX 75134

Follow the Cedar Valley College Athletic Department on Twitter: @CVC_Suns
"Shining Bright, Burning Strong"