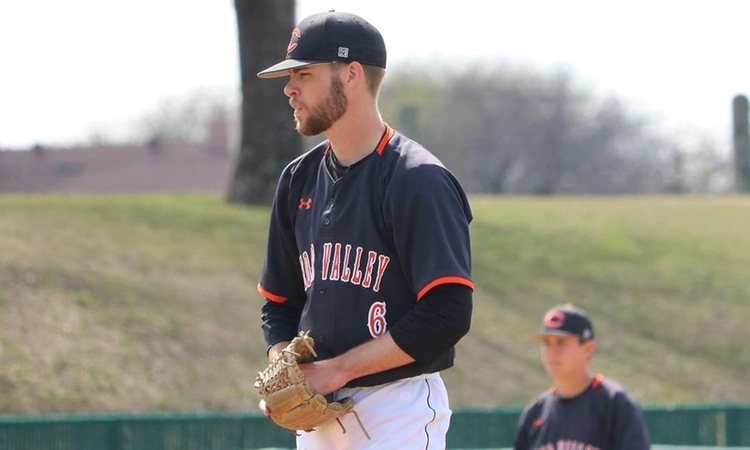 The CVC Baseball Team will begin their second Metro Athletic Conference series meeting against the Mountain View Lions this week, with Game One beginning on Wednesday. The Suns' Daniel Quintanilla currently leads all of the MAC in batting average with .404.
CVC is currently tied for fourth in the MAC and was defeated 2-1 in the last MAC outing against Richland. Blake Birdwell helped the Suns from the mound in their game three, 8-6 victory in which Cedar Valley scored seven runs in a three-inning span.
Mountain View has won four of their last six games, with wins over Brookhaven, Richland, and North Lake and is in sixth place in the MAC standings.
In the showdown between the Suns and Lions earlier this season, Cedar Valley won two out of three games. In the series, Dakota More engineered a stat line of six RBIs, four hits, three runs, and a home run.
Cedar Valley Suns vs. Mountain View Lions:
Game One at Mountain View - Wednesday, April 11 at 2:00 pm
4849 W Illinois Ave, Dallas, TX 75211

Game Two at Cedar Valley - Friday, April 13 at 2:00 pm
3030 N Dallas Ave, Lancaster, TX 75134

Game Three at Cedar Valley - Saturday, April 14 at 12:00 pm
3030 N Dallas Ave, Lancaster, TX 75134
Follow the Cedar Valley College Athletic Department on Twitter: @CVC_Suns
"Shining Bright, Burning Strong"