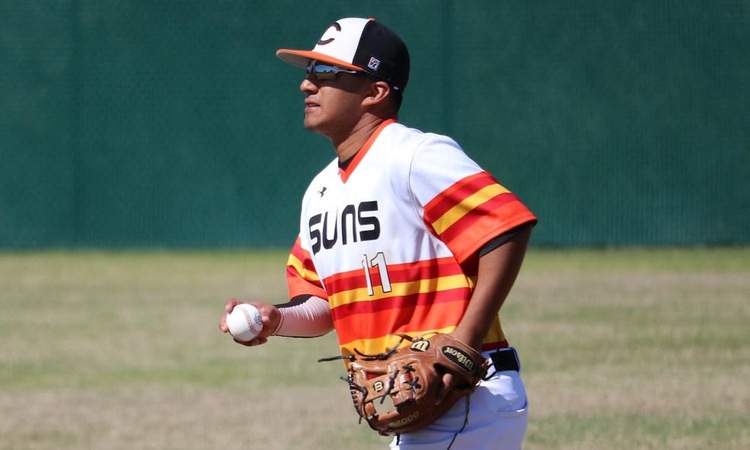 The CVC Baseball Team will take on the LeTourneau Yellow Jackets (J.V.) in a doubleheader rematch, this Monday, April 3 in Longview. This will be the second meeting of the season between the two squads.
The Suns are coming off of their fourth straight Metro Athletic Conference win, recently defeating Richland College, 2-1. CVC finished the month of March with a 15-3 record.
In their last meeting with the Yellow Jackets, the Suns came away with a doubleheader sweep, where they scored 10 runs in both outings.
Cedar Valley Suns vs. LeTourneau Yellowjackets:
Monday, April 3 at 3:30 p.m. (Game One) and 6:00 p.m. (Game Two)
2100 S Mobberly Ave, Longview, TX 75602
Follow the Cedar Valley College Athletic Department on Twitter: @CVC_Suns
"Shining Bright, Burning Strong"