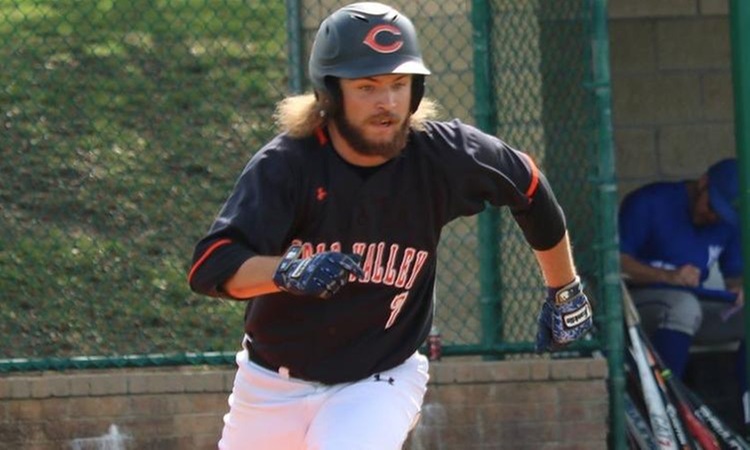 The CVC Baseball Team earned their first sweep Metro Athletic Conference series sweep of the season after defeating the Mountain View Lions this weekend.
After jumping out to a 6-1 lead going into the top of the third inning, the Suns held off MVC for a 10-6 victory in game one.
Grant Moore
had a team-high three runs to go along with two RBIs and a home run.
Jamison Totten
went 4-6 from the plate, with
Daniel Quintanilla
and
Dakota More
adding three three RBIs each.
Ryan Boaz
went the full nine innings, tossing four strike outs and allowing only three hits on the was to his win from the bump.
Cedar Valley kept the success going defeating Mountain View, 5-4 in game two.
Nick Balley
had a big game for CVC going 3-5 from the plate, with two RBIs, two runs, and a home run.
Noah Lynch
locked down the win from the mound, with
Ryan Foley
earning the save.
Game three was a shootout between the Suns and Mountain Lions that included seven home runs from CVC in their 19-17 victory to secure the sweep. Quintanilla hit two home runs, with homers coming from Balley, More,
Leonardo Aguilar
,
Nolyn Box
, and
Billy Rogers
. Cedar Valley hit four home runs in the top of the seventh inning, with Aguilar hitting a grand slam in the ninth inning.
Jesus Fraga
recorded his third straight win from the mound.
The Suns will ride their three-game winning streak into a doubleheader meeting with Jarvis Christian on Monday.
Cedar Valley Suns vs. Jarvis Christian Bulldogs (JV)
Monday, April 16 at 1:00 p.m. (Game One) and 2:30 p.m. (Game Two)
3030 N Dallas Ave, Lancaster, TX 75134
Follow the Cedar Valley College Athletic Department on Twitter:
@CVC_Suns
"Shining Bright, Burning Strong"